Cébé JR S'KIMO MATT MARINE BLUE LIGHT BLUE Zone Blue Light Grey Cat.3
35.30€
Availability: Out stock
Cébé Children's sunglasses JR S'KIMO CAT. 3 are safety sunglasses for children.
Comfort and protection as well as great stability thanks to our unique S'Tech ™ technology provided by Cébé.
FEATURES:
Size: 1-3 years

Slides size: 41.8mm x 32.6mm

Bridge width: 16.5 mm

Temple length: 99.3 mm

Weight: 21 g

Category: Cat.3

Belt and case included.
Out of stock
Compare

Cébé JR S'KIMO MATT MARINE BLUE LIGHT BLUE Zone Blue Light Grey Cat.3
Out of stock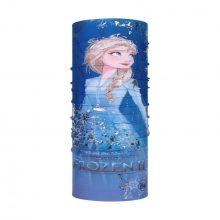 BUFF Child Original US Elsa 2 Neckwarmer
Out of stock
Description
LENSES:
BLUE LIGHT LENS Cébé Zone Blue Light lenses are perfect for preventing eye strain and eye damage in children by filtering up to 94% of harmful blue light while offering 100% protection against UV radiation. Available in Category 3, they improve visual acuity and provide better color perception. Made of polycarbonate, they also ensure maximum impact resistance and lightness. In short, the perfect combination for children who like to spend time outdoors!
POLYCARBONATE Material 20 times more impact resistant than glass and much lighter (the specific weight of a polycarbonate lens is 1.22 g / cm3 compared to 2.53 g / cm3 for a mineral lens). Polycarbonate lenses offer protection, performance and visual comfort in the best combination. Our high contrast lenses are made of polycarbonate.
* Specific gravity describes the density of the lens material by comparing its density to that of water.
ANTI-SCRATCH COATING – FOR MORE DURABILITY Our specially developed, hard coating on the outside of the lens increases the hardness of the lens, thus improving resistance to scratching and abrasion. Our coating also provides a better foundation for the adhesion of the mirror coating.
Zone Blue Light Gray Cat.3
GRAY – MAXIMUM GLARE REDUCTION:
True color perception

Comfort for the eyes

From sunny to bright lighting
GLASSES FRAME:
JUNIOR S'TECH ™ FOR CHILDREN S'TECH ™ is a technology adapted to children. The frame is made of soft and flexible materials. Highest stability even while playing!
They fit the universal Cebe belt.
DOUBLE INJECTED FRAME – FLEXIBLE FRAME Rubber and plastic parts of the frame are double injected. This means a more flexible frame for maximum comfort and no pressure points.
Brand
Cébé

Additional information
| | |
| --- | --- |
| Weight | 0.6 kg |
| Brand | Cébé |
| Color | Blue |